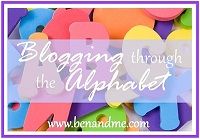 Basketball! Every March, my boys and I fill out a bracket and see who can pick out the winning teams. We also love to watch the games during the "March Madness" weeks.
This year was a tough year picking teams for our brackets. Obviously, if you have been watching or paying attention, there have been some major upsets. I think my bracket broke during the first round. It's hard picking those first round wins, you never know what is going to happen.
We gave ourselves a second chance during the second round and we still missed a bunch. Who has even heard of Florida Gulf Coast University? I haven't and never thought such an underdog team could make it to the final sixteen.
It's been fun watching and participating with my boys. We look forward to the rest of the games.
In case you are wondering ~ I live in NC, but am picking Indiana to win it all.