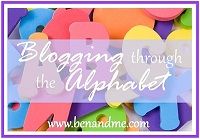 Decisions! I have had to make many decisions over the past three months. I started a lifestyle change on January 7. I made a decision to start eating healthier and drinking more water. It was somewhat easy to give up the soda and the sweet tea. I only drank soda about 3-4 times a month before anyway. I did drink sweet tea almost every day, but I gave it up for a whole year in 2010, so I knew what to expect. I'm not going to lie, I have drank a soda (or two) and had sweet tea over the past three months. It was a decision I made- it may not have been the best choice, but I have to live with it.
I also made a decision to eat more fruits and vegetables instead of snacking on sweet and salty items. Every week I am faced with having to make decisions about eating a piece of chocolate or eating a piece of fruit. Sometimes I do pick the bad over the good. I'm learning that the better decisions will help me in the long run. I'm not perfect, but I do want to be healthier by the end of the year.
In my 3 month journey, I have lost a total of 22 lbs. I was aiming for 10 lbs a month, but sometimes, those bad decisions may make me have a week with no loss. I did not take a picture on January 7 (I wish I had), but I had my son take some pictures a couple of days ago. I am going to start taking monthly pictures to track my change.
Here I am on April 5, 2013:
I did find this picture of me taken in October 2011:
I hope to share at my 4 month update that I have made the best decisions to stay healthy and stay on track with my change.