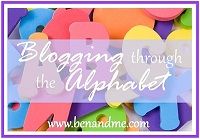 Excitement!
It's always an exciting time as the school year is winding down and the weather is getting warmer. The kids love playing outside, so they are excited when they get their schoolwork done for the day.
Blowing bubbles
Playing in the dirt
Big brother trying to hide
It's also an exciting time waiting for our new curriculum for the fall to arrive.
I am also excited for a couple of products we were picked to review.
Here's a sneak peek of one:
Excited to see what is in store for us the rest of 2013!