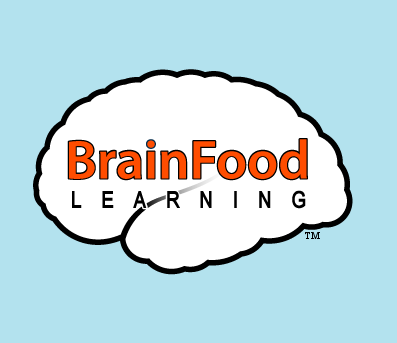 BrainFood Learning
was started by parents who were looking for stimulating and interesting content that also educates. We were given the opportunity to review
The Fascinating World of Mammals
. My children love anything science, but especially are interested in mammals more than anything else.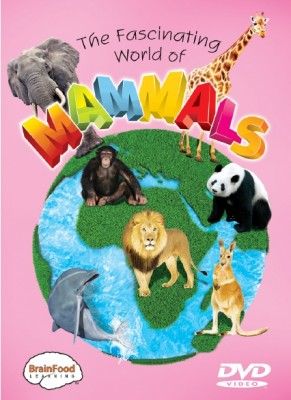 They were so excited when we received the DVD. They wanted to watch it right away. When we first turned on the DVD, we were given the option on the menu of the DVD to play all the content, go to a specific mammal, or review the content.
Since it was summer break, we just went ahead and picked a day to watch this DVD. Normally, I would try to tie it in with our science curriculum. Our first time watching the DVD, we chose to play all. My 2 year old was so excited while she was watching. When the bear segment came up, she growled like a bear. The animal segments were fairly short and were able to keep the attention of my 2 year old. My older kids (7, 10, and 11) also loved watching the DVD and learning some things about the animals they did not know.
The mammals that were covered on this DVD are as follows:
Giraffe
Moose
Lion
Dolphin
Elephant
Beaver
Chimpanzee
Bat
Kangaroo
Bear
In between each animal segment, a word and its meaning are introduced. Words like ruminant, habitat, and migration. My sons, ages 10 and 11, said they knew what some of the words meant, but there were some they didn't know and were glad to have learned them.
When we finished watching the animal segments, we did a quick review. Some of the review are questions that the child has to answer. I would pause the DVD and allow my children to pick the answer. Then when I un-paused it, they could see if their answer was right.
The review section has the following:
Mammal Flash Cards
Review the Mammals
Features of a Mammal
Review Mammal Facts
Review the Big Words
You can also find
lesson plans
for each DVD on the website.
Overall, my kids really loved this DVD, even my 2 year old. They have re-watched parts of this DVD and have done the review at the end again also. We all learned some new facts from this DVD.
The Fascinating World of Mammals
from
BrainFood Learning
is geared for all ages and is available for $14.99.
Here is a sneak peek:
Don't forget to
check out
what my fellow crew mates had to say about Mammals, Birds, and Insects.