When I was a child, I loved to watch The Little House on the Prairie series. My mom bought me the books one year for Christmas and I read all of the books and re-read them again and again. I loved Little House so much that I introduced the books to my children. My younger son actually became more interested in them than my other children. I was thrilled when we were picked to review
Almanzo Wilder: Life before Laura
from
Legacy Documentaries
.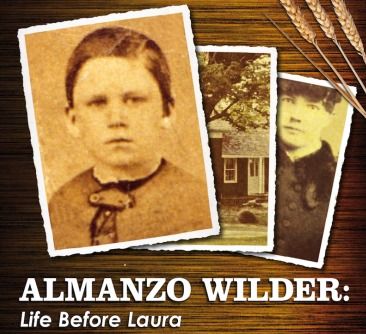 This DVD tells about Almanzo Wilder's life before he met Laura, as described in the book
Farmer Boy
. It takes place on the farm he grew up on in New York. This DVD is a 50 minute documentary that describes Almanzo's life in the 1800's. Dean Butler, who played Almanzo on the Television series, is also the narrator of the film. This documentary is filmed onsite at the homestead Almanzo grew up on. It also has colorful images used from the book.
Since my younger son had already read the book,
Farmer Boy
, I went ahead and let my children watch this DVD. We picked a day and all sat down and watched it together. My other children, 11 and 7, have not yet read
Farmer Boy
, but they really enjoyed this DVD. Some of my children's favorite parts were learning about the weekly bath. My daughter also loved learning about the horses that the family raised. My 10 year son who had already read the book said he enjoyed actually seeing the places where Almanzo lived and played. His favorite part was when Almanzo was old enough to finally have his own horse.
This is a great DVD to use during a history lesson of the 1800's. If I had received this during the school year, I would have tied it into our history lessons for the day or week. In fact, my younger son did learn about American history last school year, so it went well with something he had just learned and read.
Here is the trailer for the DVD:
We really enjoyed watching this documentary together and learning more about Almanzo Wilder. I have re-watched the DVD already and I'm sure we will all watch it again sometime during the school year. We give this DVD 5 stars!
Almanzo Wilder: Life Before Laura
is great for everyone of all ages and is $21.95.
Be sure to
check out
what other crew members had to say about this DVD and also
The Legacy of Laura Wilder
DVD.