I was given the opportunity to review
Reading Kingdom
with my 7 year old daughter. Reading Kingdom is an online program that is designed to teach children, ages 4-10, how to read and write. The program was developed by Dr. Marion Blank. It uses a six skill integrated method, meaning it "teaches the reading and writing in an integrated fashion so it complements and reinforces each other."
Here
is a guide that explains a little more how the program works. This program is designed for early readers, struggling readers, and accelerated readers. Once you register for the product, your child is given a skills survey (assessment). After completing the skills survey, they are then placed in the appropriate level.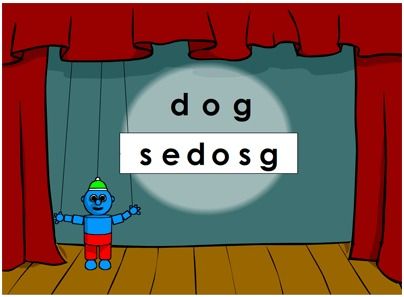 The child is able to use the mouse and an on screen keyboard or they can use the physical keyboard. In the above picture, the child must use the mouse and click on the correct letters to form the word that is shown. In the level my daughter was placed in, the child is shown some letters on the screen and the child must either click on the correct letter with the on screen keyboard or use the physical keyboard and press the correct letter.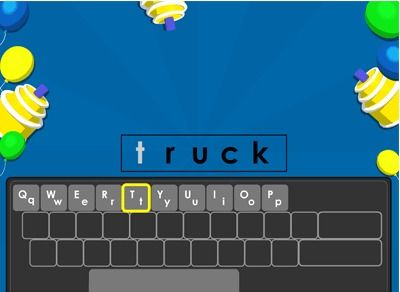 As you can see, the on screen keyboard looks exactly like the physical keyboard. It helps the child learn where the letters are on the keyboard.
How we used the program:
My daughter, age 7, sat down for about 10-15 min a day and went through the program. She kept getting frustrated in the beginning because every time we logged on she was still doing the assessment. It took her a few days to get through the assessment, but once she got through, she started to like it more. She was placed in the Letter Land level. She then did one session a day 4-5 days a week. Each session lasts for about 10-15 minutes. During her sessions, I allowed her to use the on screen keyboard for a session and changed it to using the physical keyboard the next session. She preferred using the physical keyboard.
What we thought:
I liked this program for my daughter because she does lack in her spelling. It helped her to see the word and hear the word at the same time. I also liked that the parents were emailed a report of the child's progress. I also liked how it showed how much the child has completed in each level and the total program. I thought this was a good program even though my daughter can read at a higher level than 3rd grade. I know it helped her with her spelling, but it did also help her with her reading. She is able to read faster now and doesn't hesitate much when reading out loud. We give this program 4 stars.
Pricing:
Reading Kingdom
is available for a monthly fee of $19.99 ($199.99/year) for the first child. Each additional child is $9.99 a month ($99.99/year). You are able to try out the program for 30 days for free.
Check out what
other crew mates
had to say about this program.