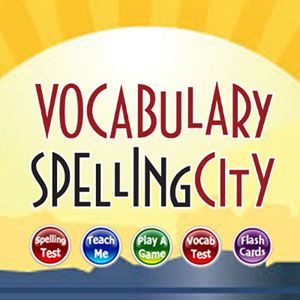 Having used the free (basic) version of
VocabularySpellingCity
, I was excited to try out the
premium membership
. My kids really didn't do much with the free version, so I never made the jump to purchase the premium. Being able to review it, I was hoping it would get my kids to like playing it more often. We were given a one year premium membership for up to 5 children to try out. This program is offered to public, private, and homeschools.
What is it?
VocabularySpellingCity is an "award winning game-based learning tool for vocabulary, spelling, writing, and language arts."
What is the difference between the basic and the premium?
First of all, in the basic version, you are only given access to a few items, such as the teacher homepage, importing lists, and any free games. With the premium membership, you are given access to more games, individual student log-ins, record keeping, progress tracking, and so much more.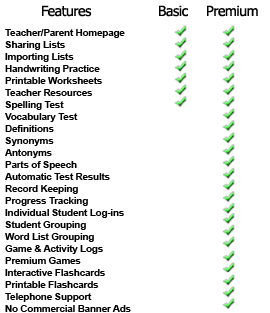 How does it work?
It is very easy to set up a teacher account. Once you are logged in as the teacher, you can set up your student accounts and import or create spelling lists. After setting up your students accounts and importing or creating a list, you are then able to create an assignment list for each student to complete. You, the teacher, can decide what games and assignments you want your student to complete. They are also able to play any of the other games while working on their assignment list. When you create an assignment list for your student, you can go back into the teacher account and check on their progress.
One of the more useful areas is the teacher resources area. They have many areas that are linked to games and other resources. For instance, if you are working on parts of speech for the week, you are able to click on the parts of speech link and it will pull up video lessons, games, sample word lists, and enrichment strategies.
Okay, so now that you know what it is and what the website has to offer, you may be wondering
how I used it with my children.
After setting up my children's accounts, I went ahead and created an assignment list for my 3rd grade daughter. For her assignments, I was able to import a 3rd grade Abeka spelling list. I gave her about six different things for her to work on, such as speedy speller, parts of speech, and flash cards (see below).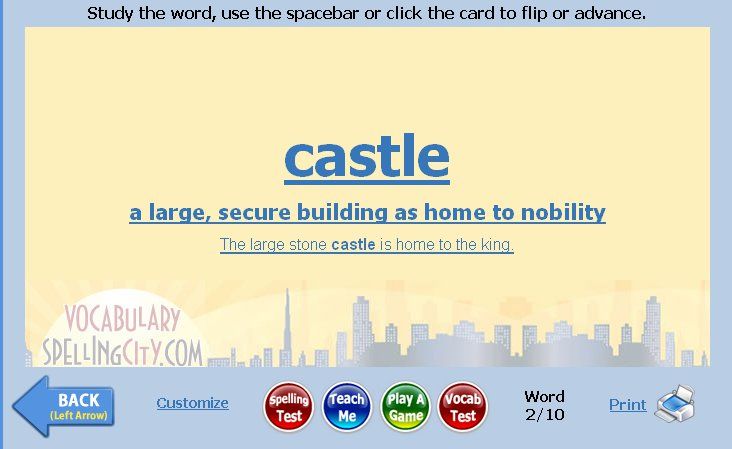 Having an old Windows XP computer combined with living in the country and being at the end of the line for internet, we did run into problems with the games loading slowly. I have an iPod touch, so I was able to get the
free app
so the kids wouldn't get frustrated with the computer. The app works great and it did speed up the games a bit when the kids played on the app versus the computer. Just a note ~ not all of the games are available on the app.
For my 5th grade son, I created a spelling word list that we were currently working on. I created an assignment list for him and he was working on his list when we ran into problems with one of the games (Letter Fall). The game is not available on the app and our computer ran so slow that he was not able to play the game. One of the features that I would love to see is to be able to go into the assignment list and edit the games/activities you have chosen for the student. You are able to delete the assignments, but then the student has to start all over with their progress.
What we thought?
My kids didn't like having to play on the computer. They loved playing on the app, though. I would love to see more of the games added to the app and, as I mentioned above, edit game feature to the assignments. Overall, we liked what the premium membership has to offer and will most likely continue to use the program.
VocabularySpellingCity premium membership
is available for $29.99 for up to 5 students and can be used with children in grades K-12.
Click here to see more reviews
from the Schoolhouse Review Crew.