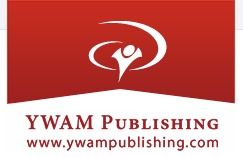 We were given the opportunity to review
Jim Elliot: One Great Purpose
from
YWAM Publishing
. (YWAM stands for Youth With A Mission and was founded in 1960.) We also reviewed the
unit study
that goes along with the book.
Jim Elliot: One Great Purpose is available for $6.99 and the unit study guide is available for $7.49. These are both recommended for ages 10 and up. The book is available in print, Nook, or Kindle format, while the unit study is available in print only.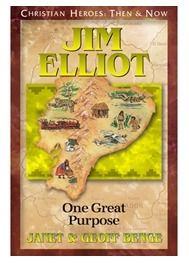 About the book:
Jim Elliot: One Great Purpose tells the story of Jim Elliot and his missionary friends as they try to minister to the Auca people in the Oriente jungle in Ecuador. The books starts by telling about Jim leaving to go on his first missionary trip. It also tells how he met his wife and how they ended up being missionaries in Ecuador. The last part of the books tells about their lives in Ecuador, their contact with the Auca Indians, and the missionaries deaths.
The unit study guide is 62 pages long and is packed with many ways to use the book. There are eight chapters which are as follows:
Key Bible Verses
Display Corner
Chapter Questions
Student Explorations
Community Links
Social Studies
Related Themes to Explore
Culminating Event
How we used the book and unit study:
Since my children were familiar with the story of Nate Saint and have watched the End of the Spear movie, it was easy for them to be interested in the life of Jim Elliot. We read the book together as a read aloud each day. I would ask them the chapter questions from the unit study guide at the end of each chapter. We also looked up facts about Ecuador. I had each of my children, ages 11, 10, and almost 8, pick one of the verses to memorize during the review period.
What we thought about the book and unit study:
My boys, 11 and 10, were very interested to listen to the story of Jim Elliot. They enjoyed learning about the country. They also enjoyed hearing about Jim's life, what led him to become a missionary to the Auca Indians, and how he was determined to reach people that had never been reached with God's Word. They loved having the unit study guide to help them understand the book better. They memorized their verses and answered the questions. They want to work on making a display about Ecuador next. My 8 year old daughter also enjoyed hearing about Jim's life.
My boys have asked me to buy them more books from YWAM Publishing. They thought the book was well written and they want to learn about more people.
To see what other crew members thought about YWAM Publishing,
click here
.