Do you have curious children? Are they always asking you how things are grown and harvested? Are they curious about animals and want to learn more about them?
Curiosity Quest
has several DVD's available for curious kids. The DVD's we reviewed are
DVD Combo Pack- Swimmers of the Sea
(Sea Turtle Rescue, Penguins, Salmon) and
DVD Combo Pack-Produce
(Mushrooms, Cranberries, Orange Packing).
About the DVD's:
Each of these combo DVD's has 3 episodes on it. Each episode is about 30 minutes long. These DVD's are geared for children ages 7-14. Each DVD cost $24.95.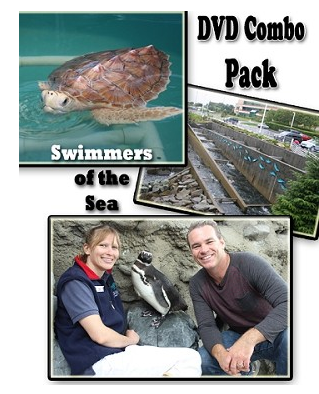 Both of my boys love to watch programs that teach them something. When we received these DVD's, they were excited and wanted to watch them right away. I know I mention this regularly, but my 12 year old wants to be a scientist, so I feel it is important for him to learn as much as he can about different things. He chose to watch the
Swimmers of the Sea
DVD first.
What is on the Swimmers of the Sea DVD?
The first episode we watched was about penguins. The host, Joel Greene, has a question from a viewer. He then takes us on an educational trip to answer the question. In the penguin episode, we learn what penguins like to eat and where they live.
The next episode was about sea turtles. The host takes us on an adventure to a sea turtle hospital. We learned how the turtles are treated during their time at the hospital and how the goal is to release them back into the ocean.
The final episode on this DVD is about salmon. We learned how salmon are able to remember where they were "born" and are able to find that spot each year. We also learned about the five different types of salmon that are found in Alaska.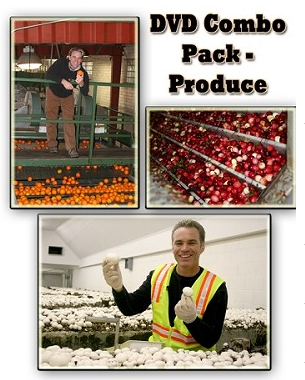 What is on the Produce DVD?
My kids are not as curious about food as they are animals, but they did find this DVD interesting.
The episode about mushrooms gave us a closer look at how mushrooms are grown and shipped all over the world.
The orange packing episode was interesting since the kids learned how to carefully pick oranges and how they are packaged to ship all over the world as well.
I found the cranberry episode the most interesting. I guess it was interesting to me because I have visited a cranberry bog in Massachusetts when I was a teenager. My kids enjoyed learning how the cranberries are harvested.
Did we enjoy these DVD's?
Yes! All of my children enjoyed these DVD's. My youngest is three and she sat through each episode. I'm not sure how much she learned, but I did catch her walking really slow after watching the turtle episode and saying "Slow like a turtle." My other children, ages 8, 10, and 12, enjoyed learning more about the animals and foods than what they already knew. One thing my boys liked was the "Fun Facts" in each episode. I also enjoyed watching these episodes with my children. I would like to have more episodes in our homeschool library.