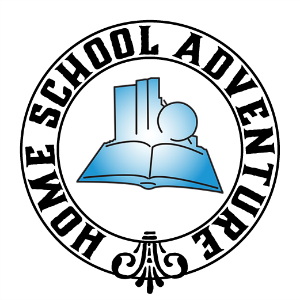 Home School Adventure Co.
is a company that offers products that will help parents raise their children to be loving and strong. We were given the chance to review the book,
Philippians in 28 Weeks
(KJV version), PDF format.
What is Philippians in 28 Weeks?
Philippians in 28 Weeks by Stacy Farrell is a program designed to be used over the the course of 28 weeks. In that time, one is able to learn and memorize the entire book of Philippians.
This can be achieved in five easy steps:
Read
Record
Repeat
Review and Recite
Retain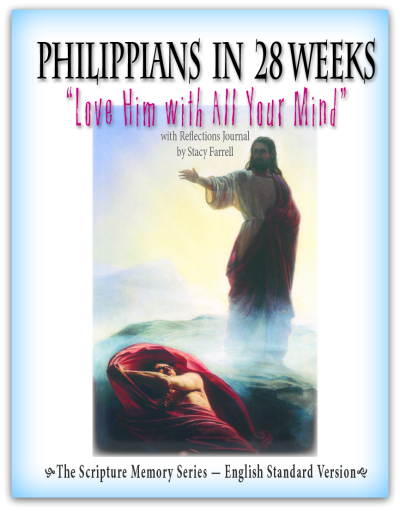 By reading the book of Philippians every day, it helps you to retain what you are reading and memorize the book. For the record part, you are to do copy work on day one. Day 3, you are given some questions to reflect on. Day 5, you are given the chance to write down what you have learned during the week.
You will need to repeat the verses for the week everyday. At the end of the week, you are to review any previous chapters/verses you have memorized and recite all the verses you have memorized so far. In order to retain what you are memorizing, you are to recite the previous weeks verses at the beginning of a new week before starting to memorize the new weeks verses.
Who is this book for and how much does it cost?
Philippians in 28 Weeks is geared for children ages 9- 11 when used as a read aloud or during family Bible time. Ages 12 and up can use this with parental guidance, although high school students are able to do this course on their own.
Philippians In 28 Weeks
is available for $14. 95 in ebook format in ESV. The KJV version is available for $28.95 in a printed version.
How we used this product:
When we first received the product, I printed off the first few weeks of copy work and questions that we would need for the review period. My 10 year old did not show much interest in this, so my 12 year old and I decided to try this course out by ourselves.
During the 1st week, we read the book of Philippians together out loud. It really wasn't working out great, so I decided that we could each read the book on our own during our personal devotions. We each had a set of the cards that had our verses on it for the week. We also both did all of the copy work and questions for the week. When it came time to reciting, we recited the verses for the week to each other.
What I and my son thought about this program:
My son thought that reading the whole book (of Philippians) everyday was a little bit too much. He would have rather just read the chapter that we were working on for the week. For instance, it takes six weeks to go through the 1st chapter of Philippians. He wanted to just read the 1st chapter everyday for six weeks instead of the whole book. I do agree with him that it did take some time everyday to read through the whole book, but I could tell by reading it everyday, I was starting to retain some of the other verses in the other chapters as well as the first chapter.
I really liked that this course came with a log sheet. We could just mark off what we have completed each day.
I also liked that the book came with printable cards that has each weeks verses on it.
My son didn't like all the reading and copying, but he has retained and is able to recite Philippians 1.
Overall, I think this is a great program that will help you to memorize God's Word. We have finished up the 1st six weeks, and it is amazing that my son and I have actually remembered most of Philippians 1.
Also,
Home School Adventure Co.
is offering a discount for all of their products.