Having recently reviewed my first science curriculum from
Apologia Educational Ministries
, I was excited to be chosen to review their Biblical worldview book from the What We Believe series,
What On Earth Can I Do?
What on Earth Can I Do? is the fourth book in the
What We Believe
series. This is a beautiful hardcover book that is geared for children in grades 1-6 or age 6-14.
What on Earth Can I Do?
is available for $39.00. We also received the
What on Earth Can I Do? Notebooking Journal
($24.00),
What on Earth Can I Do? Junior Notebooking Journal
($24.00), and the
What on Earth Can I Do? Coloring Book
($8.00).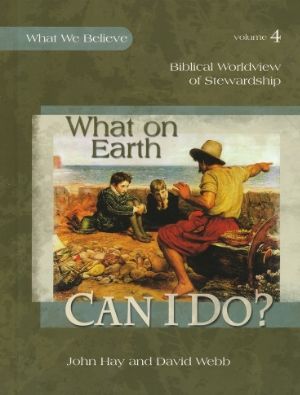 What on Earth Can I Do? has eight lessons in it. Each lesson takes about three weeks to complete. This book is geared to helping children focus on being a good and faithful steward of God's creation. The eight lessons are as follows:
Your Story or God's Story
Who Put You in Charge?
Will You be Found Faithful?
Where is Your Treasure?
Where Does Your Time Go?
Whose Life is it Anyway?
Why Isn't It Easy being Green?
What Will Happen When The Master Returns?.
Each lesson is set up the same way with the following components:
The Big Idea (Introduction)
What You Will Do (Learning Objectives)
Short Story
Think About It (Comprehension Questions)
Words You Need To Know (Vocabulary Words)
Hide It In Your Heart (Bible Memorization)
Integrated Learning (articles designed to help your child learn more about different subjects such as math, art, history, etc)
What Should I Do (Applying the lesson)
Prayer
Parables of Jesus
Going Deeper (Discussion Questions)
House of Truth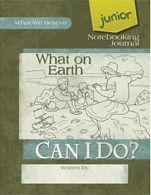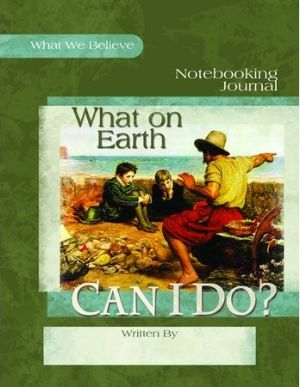 The notebooking (geared for older elementary) and junior notebooking journals (geared for lower elementary) each have their own activities. Some different things for the child to do are crafts, copywork, mini book making, games and word puzzles, and a page for prayer, praise, and note taking. The junior notebooking journal also includes coloring pages.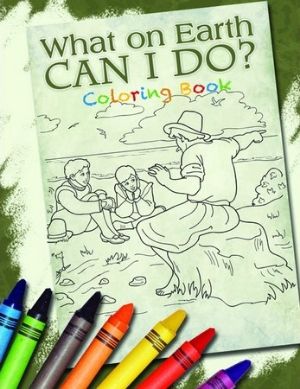 The coloring book is just a nice book filled with many different coloring pages. Perfect for little ones that want to do what big sister/ brother are doing.
I used this book with my 3rd grade daughter, 5th grade son, and 6th grade son. My daughter used the junior notebooking journal and my boys shared the regular notebooking journal. My 3 year old daughter used the coloring book. There is a schedule in the front of the book that we followed. We used this book twice a week as suggested. On each day we used this book, I would read out loud to the children from the book. My boys either shared the journal (did the activity together) or one boy used it one day and the next day the other one did the activity. My daughter worked by herself on the junior notebooking journal. Some of the passages were rather long, but they did okay with listening. They enjoyed looking at the pictures while I was reading.
If we continue with this book in the fall, I think I will spread out some of the reading. We would probably work on this curriculum three times a week compared to the suggested two times. It would be easy to do and the kids did look forward to the lessons. The boys favorite part of each lesson was listening to the short stories. They enjoyed hearing about WWII. My daughter said her favorite part of each lesson was working on her journal.
Overall, we have enjoyed using this book and may continue on with it in the fall. I would really like to use some of the other books in the series also.