I graduated from college with a degree in history. I love learning about history. My favorite history to learn about is American History, particularly the Civil War Time Period. My kids haven't really been too interested in history and I have been looking for a more involved, hands on type of history curriculum for them. When I found out we were going to be reviewing
Digital Heroes and Heroines of the Past: American History Curriculum
published by
Golden Prairie Press
, I was excited.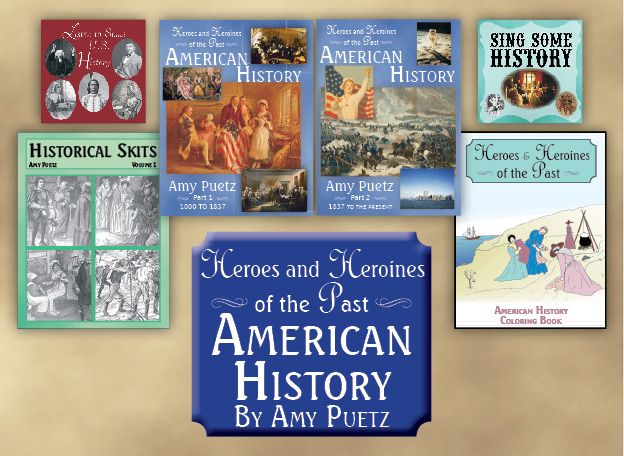 We received the ebook version, which is a PDF download, of
Heroes and Heroines of the Past
. There are two parts to this book. The first ebook contains 15 lessons for the first half of the year and covers early discovery (1000) to 1837. The second ebook contains 15 lessons for the second half of the school year and covers 1837 to present day.
Also included with the curriculum:
Additional Materials Downloads
which contains printable timelines, artwork, videos, coloring pages, etc.
Historical Skits
is an ebook with 19 skits
Sing Some History
is an mp3 download that has historical songs on it for the children to listen to
Listen to some U.S. History
is an mp3 audio collection of speeches, poems, sermons, etc.
There is also an optional coloring book that is not part of the package:
Heroes and Heroines of the Past: American History Coloring Book
.
Digital Heroes and Heroines of the Past: American History Curriculum
is geared for children in grades 1-6, although you can use this for older children also. This is available as a digital download for $98.99. You get everything I mentioned above. It is also available in a
printed
black and white version for the same price. The digital download is in color. There are also optional
literature
books that can be used with 5th and 6th graders.
This curriculum is divided into 30 sections with 5 lessons for each section. You can take a peek at the
outline
to see how it is laid out.
Each lesson is divided into two sections. The first section is designed to be read to/by 1st and 2nd graders. It is shorter in length, The second section is designed to be read to/by 3rd through 6th graders. It is goes into more detail.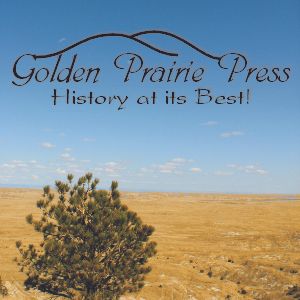 Since I have a 3rd, 5th, and 6th grader, we read the section of the book that is designed for the upper grades. Each lesson can take as little or as much time as you want to take. It took us anywhere from 20-50 minutes each day to complete a lesson.
I decided to start at the beginning of the first book. I read the book aloud as my children listened. There are questions at the end of the lesson that I was able to ask my children to make sure they were really listening.
After I read through the lesson, there were writing topics, hands on activities, geography, timeline, etc. There is also a memory verse listed that the children memorize and recite during the last lesson of the week.
During the course of our review, we listened to a few of the historical songs, cooked up some delicious food, made some things, and discussed various pictures of art.
Some of my favorite activities were the cooking activities. I also enjoyed helping my children make things.
I think this is a great elementary American History course. My oldest who is finishing up 6th grade thought some of the activities were too simple. I can understand that they need to be simple for the younger grades, but he would have enjoyed more complex activities. My 5th grader liked all of the activities and especially enjoyed the cooking and eating activities. My 3rd grade daughter enjoyed all of it. This was a good fit for her age/grade.
This course is really interesting and my children loved listening to the stories each day. They loved being able to listen to the music from the time period. They enjoyed learning about the different men and women and looked forward to history each day. They weren't very interested in doing any of the skits though. I liked that there was a Bible verse each week for the children to memorize.
Overall, we enjoyed going through this history curriculum. I liked the way it is laid out and I like the hands on activities for the kids.
Make sure to
check out
what the other Crew members though about Heroes and Heroines of the Past.