Do you find it difficult to find balance in your daily life while trying to homeschool and perhaps run a home business? Are you struggling to get it all done and find yourself exhausted at the end of the day?
Apologia Educational Ministries
has published a book just for you.
Flourish: Balance For Homeschool Moms
written by Mary Jo Tate is a book about finding balance in your everyday life.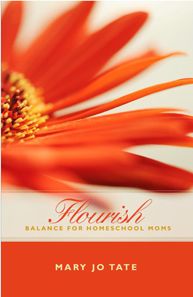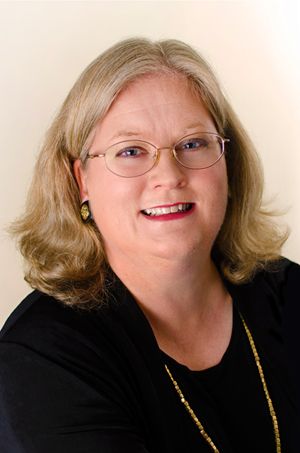 About Flourish:
This is an almost 300 page softcover book that was written by a homeschooling mom for homeschooling moms. It is available from
Apologia
for $15.00.
The book has 16 chapters and 2 appendices. The chapters are geared to give advice on how to find balances in our daily lives. The chapters are as follows:
An Invitation to Flourish
Change Your Mind to Change Your Time
The FREEDOM Toolbox
Where Did My Time Go?
Aim High: Setting Goals
What Do I Do Next?: Seven Essential Planning Tools
We Interrupt This Program
It's Time For an Attitude Adjustment
Oxygen Masks and Monkey Bread Days
Training Your Children
Making Memories
Managing Your Home
All of Life is Learning
Solo Act: Flourishing as a Single Mom
Home Business
Moving Ahead
The appendices are:
Appendix A: Recommended resources
Appendix B: Planning Forms
As you can see above, this book has something for everyone. From single moms to work at home moms to stay at home homeschooling moms. Each chapter is filled with tips, personal stories, quotes, and examples. At the end of each chapter is a "Take Action" page. It helps you to apply the things you have just read.
My Review:
As soon as I received the book, I sat down and read the 1st chapter. It was a good read for me and I was hooked. I put the book down, because I had other things to do at the time, but I would try to read a chapter every day during this review period. Some days, it was hard to put the book down and I would read two or three chapters. I even re-read some of the chapters. This book gives so much information and wanting to remember it all, I read with a notebook and pencil by my side so I could jot down the things I wanted to re-read and remember.
I loved the FREEDOM acronym which is to be used to remember important strategies for meeting all challenges in life. FREEDOM stands for:
Focus
Reflect
Educate
Eliminate
Discipline
Organize
Multitask
Another favorite chapter of mine is Where Did My Time Go? Mary Jo gives so much great information for managing your time wisely. One thing I have failed to keep up during our summer break is a routine. During the school year, we do have a routine, but not having one now, has been hurting me. I need to remember to keep the routine at all times.
One more favorite – Managing Your Home. I loved reading all of her tips for keeping up with housework, meals, and organizing. I have started implementing so many of the tips and ideas from this chapter and it has helped me to better mange my time and housework duties.
Overall, I really enjoyed reading this book and will definitely re-read many parts of the book. I will continue to remember the many tips and ideas from the book and use them in my life to find my balance.