I was recently given the chance to review
The 7 Minute Life Daily Planner
from
The 7 Minute Life
.
About The 7 Minute Life:
This company is a time management and productivity company that was created to help organize your entire life. By using the 7 minute life, you are able to improve your time management, organize your life, and increase your productivity. All you need is just 7 minutes a day.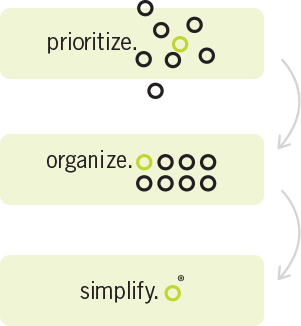 The planner is designed to help you prioritize, organize, and simplify your work and home.
About The 7 Minute Life Daily Planner:
This planner is 265 pages, spiral bound, and approximately 7 x 9.5 inches. The first pages of the planner tell you how to get started using the planner. There are ten micro-action tasks that you are to do before using the planner. The tasks are as follows:
Unfinished tasks- there is a place to list many unfinished tasks you may have at work and home. As you finish them, you are to check them off the list.
Mental clutter- list any issues in your life and the actions that can help overcome them.
Home repair
Life connections- keep in touch with people
Annual projects and tasks
Your 12 month calendar
The meeting planner- designed to help make meetings more effiecient
Notes pages
The annual exercise progress report
The daily progress report
Next in the planner, there is a section that describes your daily top priority to do list, also known as, 5 before 11.
The first thing after you read about the planner is to prioritize. There is a page with many items listed. You are to check off all the ones that are important to you. They are things like love, friendships, faith, money, time, and honesty. After checking off the ones that are important to you, you are to list the ten most important ones.
Some of the other pages are discovering your purpose, your highest and best, 90 day personal goals, 90 day work goals, financial goals, life goals, 90 calendar worksheets, and monthly calendar at a glance.
How I used The 7 Minute Daily Life Planner:
When I first received the planner, it took me awhile to read through all of the introductory pages. After reading through the pages, I started on the prioritizing part of the planner. Writing down my top ten priorities, setting up some 90 day personal goals, and my 5 before 11 tasks. Finally, I set up the monthly calendars and started using the 2 page daily progress reports.
Here is what the 2 page daily progress report looks like:
It has a place for daily contacts, 5 before 11, 7 minute life connections, unfinished tasks, what I spent ($), a place to check off water intake, appointments, thank you notes, voice mail, and lines for notes. It also has a place to track your hours sleeping, exercising, and reading.
Since I am a homeschool mom, I did not use all of the sections of the progress report. I did track my water and wrote down my 5 before 11 each day. If I spent any money, I would list it in the planner. I used the extra lines for notes for my kids subjects to check them off each day.
What I thought about The 7 Minute Life Daily Planner:
This planner did not work well for me. It was just too much filling out everyday and most categories did not apply to me as a homeschool mom. I do not normally write down all of my tasks to do each day. I like to keep my to do list in my head. I have a routine and it was hard for me to break that routine by taking the time each day to record my progress. I know I could have probably changed up some things that would apply to my life right now, but again, writing down a to do list is just not me.
I did like the water tracker on each of the daily pages. I normally don't keep track of my water intake, but this helped me to see if I was getting enough water each day. Another page I really liked is the last page of the planner. It is a 12 month exercise progress report. You can check off each day of the month that you exercise.
This planner is a great tool and would certainly be a great help to many people.
The 7 Minute Life Daily Planner
is available for $24.95 and is to be used by moms and dads.