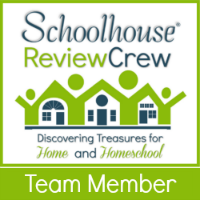 After taking a year off, I am excited to be back on the Schoolhouse Review Crew. Honestly, I am glad I took this year off since some things came up with my husband being in the hospital in early summer. It was good not to have to worry about reviews. But, I feel that everything should be fine for next year and wanted to re-join. I'm so happy I was picked!
I reviewed many great products in
2013 and 2014
. In fact, we still use a couple of the products in our school.
Fix It Grammar
and
CTC Math
are our favorite finds from those two years that we are still using now.
There are several great products listed for us already and I am excited to start reviewing some of them. First up will be a review of
SchoolhouseTeachers.com
. Look for the review the first week of January. Last time, I tried to keep a list of upcoming reviews on the sidebar. I may start the list when the year starts picking up so you will be able to see the great products.
I am looking forward to a great 2016!