For the past several weeks, I have been reviewing a math program from
LearnBop
,
LearnBop for Families
. I chose to use the family plan, which gives you access for 2-4 students. My original plan, if I was chosen for the review, was to allow my soon top be 9th grader and soon to be 6th grader to use the program to get them ready for the upcoming year. It didn't work out with them using it, so I have used both of their levels to try to get a feel of the program.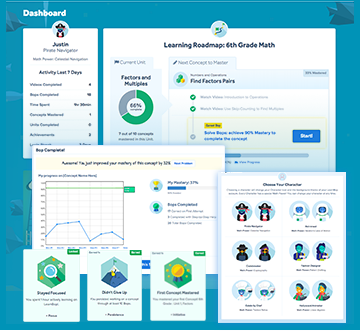 What is LearnBop for families?
LearnBop is a self paced, online math program. It is geared for children in grades 3rd through 12th. Parents are also able to use the program to help them to better teach a math program to their children. After going through an assessment, LearnBop provides an immediate personalized program for your child (or you). LearnBop for Families is for children who need to catch up or get ahead in math. It also helps to prepare them for exams and builds confidence in math. LearnBop for Families is for parents who need some help in teaching (or helping) their child with math concepts. LearnBop is built for families with a step by step help in different math levels.
How we used LearnBop.
I stated above that this program did not work out for my 9th or 6th graders. I had them sit down and take the assessment for their grade level. Since the 9th grader is going to be starting geometry in a few weeks, I thought it would be great if he could get a head start on it. After doing the warm-up (assessment), he said he did not know anything and it was really difficult. He also said it was a different style of learning than what he was used to and did not think it would help him. After he told me that, I decided to sit down and go through the geometry steps. Wow, it is difficult! I thought I would remember at least some geometry from high school, but according to this site, I did not. I continued on even though it was difficult and have not been able to make it past the first unit. I keep getting stuck and even though it shows you step by step how to solve the problem, I am just not getting it. I may try to continue if it helps me be able to help my son in geometry.
Now, on to my daughter. I had her start on the 6th grade, but it was too difficult for her. She struggles in math and gets frustrated very easily. So, when she started crying, I bumped her back down to the 5th grade level thinking it would be easier. For her, it was not. She was just as easily frustrated. Then, I had to make a decision to be able to review the program. I decided that I would sit with her and help her through each step. We would sit down and go through a concept one at a time. The first unit was multiplication and division. The one thing she struggles with all of the time. I had her watch the videos (there were about 3 for each step), then I would sit down with her and go through the problems and help her. The goal is set to be a 90% mastery and she was able to get around 95% with me helping her through the program.
Final thoughts:
While this math program may have not worked out for our family at this time, I think it may be a good program for learning math concepts for other families. The videos are short and help lay the foundation to each step. The child (or parent) is able to take a concept step by step if needed if they do not know the answer right away. After going through several geometry bops, I can't say that the concept has stuck with me. I probably would not be able to solve them again. I'll be keeping this program in mind if my son does need help with his geometry later on. I do think some of the videos would be helpful for him.
Check out what other crew members thought of
LearnBop
.