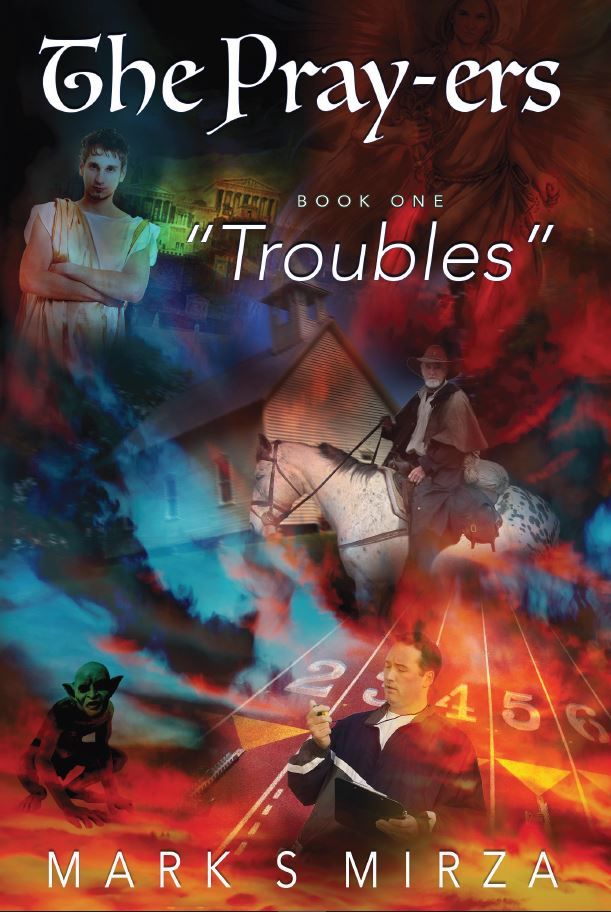 For the past several weeks, I have had the opportunity to read a powerful book on the importance of prayer in our lives.
The Pray-ers / Book 1 Troubles
is the first novel of a planned trilogy published by CTM Publishing Atlanta that is written by Mark S. Mirza.
About the Author:
Mark S. Mirza is founder of Common Threads Ministry which helps people with prayer. He was also the men's prayer leader at Dr. Charles Stanley's church in Atlanta. He states that prayer doesn't come easy and we all have to work at it. He wrote this novel for others because he says when he finishes a book, he wants to say he learned something from the book.
About The Pray-ers / Book 1 Troubles:
In this book, we are introduced to three main characters, each living in a different time period, Epaphras, Alexander Rich, and Dale Riley.
Epaphras lived during the Bible times in the 1st century. He was a colleague of the Apostle Paul. Although he is not mentioned much in the Bible, he was a passionate pray-er who sought God's help.
Alexander Rich lives in Georgia at the time of the Civil War. He is focused on helping his church flock to keep their eyes on God.
Dale Riley is a track and cross country coach at Macon Poly Technic University. He is also the leader of a men's ministry. He must remain focused on God through his daily life.
We are also introduced to several demons and angels throughout the story. Before reading the book, the preface should be read also, as this is where Mr. Mirza explains what we need to know about his writings of the angels and demons. There is also some notes in the back of the book with the angels and demons name pronunciations.
What I thought:
This book was very deep and at first hard to get into. It took a lot out of me each time I sat down to read it. But, there are several things I did learn from this book. The main thing is that we are facing a spiritual warfare everyday. We need to pray about everything everyday. Another thing I liked about the book is the use of footnotes throughout the book. It is helpful to be able to look up the scripture that is being referenced when needed. I had planned for myself to read this book and then to let my teen (14 and 13) boys read the book, but I think this book is geared more for young adults (18) and up. Overall, I did enjoy reading this book and it was helpful to me at this time in my life. I plan on reading book 2 when it is published.