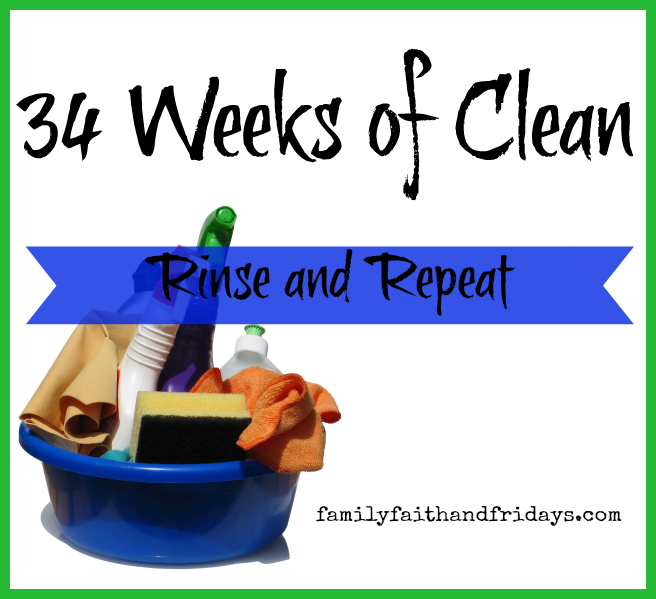 Michelle over at
Family, Faith, & Fridays
is going through her 34 weeks of clean that she has done in the past. This past week's area to clean was the pantry. I don't really have a pantry so, I use a corner lazy susan cabinet to hold my canned foods. I also use upper cabinets to store foods like pasta, flour, snacks, etc. This week, I focused on the corner cabinet, because it was the area that needed it the most.
It wasn't too bad
Took everything out and sorted it into categories
I put fruit together, veggies together, pasta sauce together, etc.
We would love to have you join in. It didn't take me very long to do this task. Some tasks may be longer than others, but the goal is to have a clean, uncluttered house.